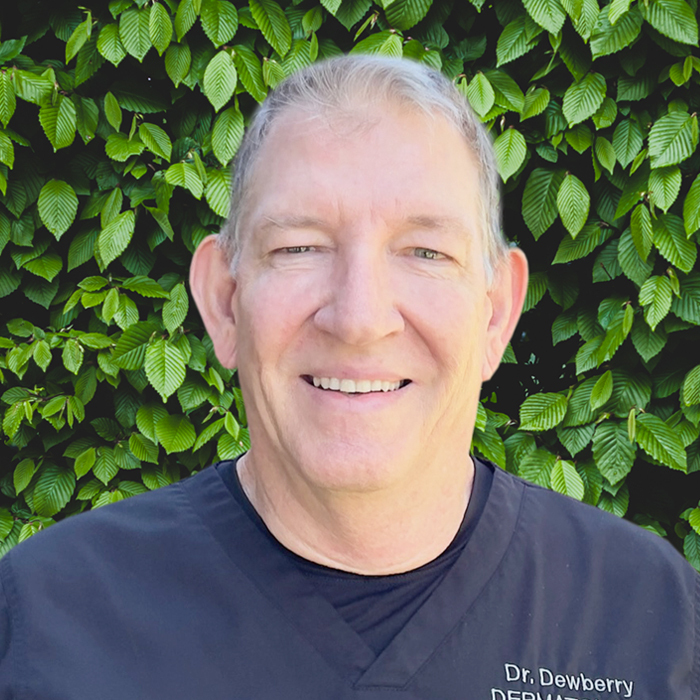 About Dr. Charles Dewberry
Dr. Charles Dewberry is a doctor of osteopathy who joined FLDSCC in 2017. After earning his medical degree at the University of Health Sciences College of Medicine in Kansas City, he completed a traditional internship in Kansas and a dermatology residency in Tampa. Prior to joining FLDSCC, Dr. Dewberry worked with a comprehensive dermatology health care management group.
Dr. Dewberry found his niche in dermatology through personal experience. During medical school he was diagnosed with skin cancer and had serious rosacea. His experience with management and treatment of symptoms makes him especially attuned to his patients' dermatologic concerns. Dr. Dewberry has published research on skin cancer and other skin diseases for the elderly population, as well as in the field of hair transplantation.  
At FLDSCC Dr. Dewberry treats a number of acute and chronic skin conditions such as rosacea, eczema, and skin cancer. 
In his free time, Dr. Dewberry enjoys spending time with his adult son, enjoys history, golf, and music.