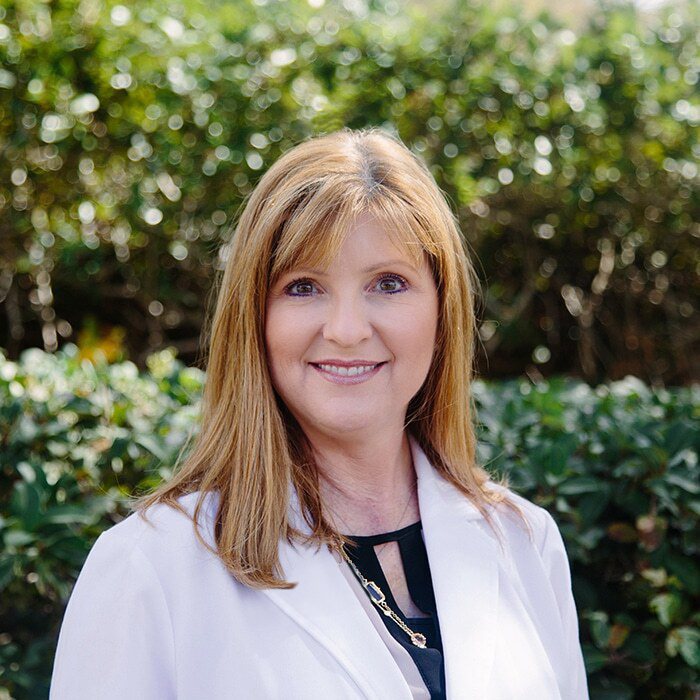 Cheryl Sasser Campbell is a board-certified advanced practice registered nurse and dermatology advanced practice registered nurse (APRN) who joined FLDSCC in 2009. Cheryl is a graduate of the University of South Florida, where she earned her Bachelor and Master of Science degrees in Nursing. 
Prior to joining the FLDSCC team, Cheryl previously worked as a registered nurse at Winter Haven Hospital for 13 years. With more than 20 years of dermatology experience, Cheryl is a member of the American Academy of Nurse Practitioners and the American Association of Dermatology Nurse Practitioners. 
At FLDSCC, Cheryl works with all types of dermatology cases, including cosmetic and spider veins, and she performs various excisional surgeries in the office.
Cheryl is a long-term volunteer at the Haley Center. When she isn't volunteering in the community, she enjoys flats fishing with her husband and son.