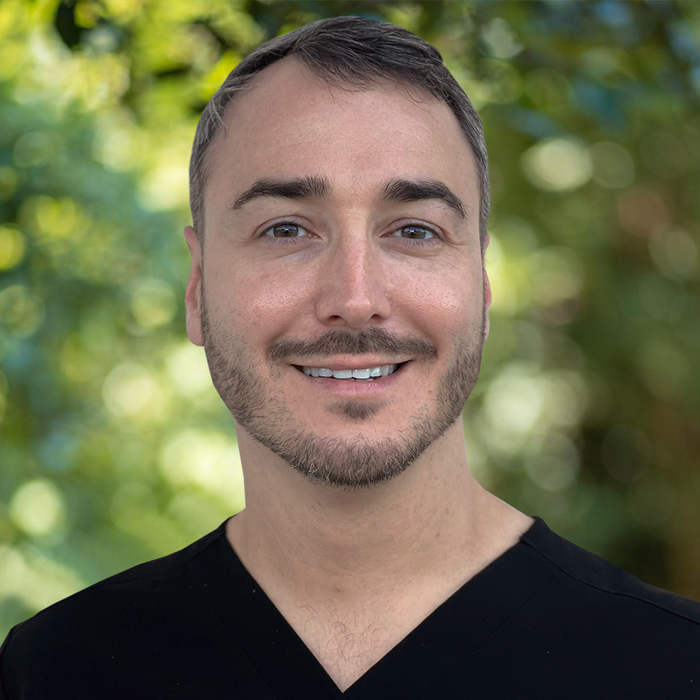 David Richardson MHS, PA-C
David Richardson is a board-certified physician assistant (PA-C), who joined FLDSCC in 2023. He is a graduate of Elon University, where he obtained a degree in Spanish Language and Literature. David is also a graduate of Duke University, where he obtained his Master of Health Sciences degree in the Physician Assistant program. 
David started his career as a high school Spanish teacher and volunteer interpreter for Urban Ministries, an open-door clinic that provides services to those most affected by poverty in the community. Desiring to be more directly involved in caring for patients, David transitioned his career to dermatology after completing his time at Duke University. He previously practiced dermatology in Southern Oregon. David is a member of the American Academy of PAs, Society of Dermatology Physician Assistants, and the Florida Academy of PAs.
At FLDSCC, David's clinical duties include diagnosing and treating all dermatological conditions including eczema, dry skin, acne, warts, rashes, moles, precancerous lesions, and skin cancers. He is also certified in cosmetic dermatology procedures and specializes in laser resurfacing and skin rejuvenation.
In David's spare time, he enjoys hiking the northwest and traveling.