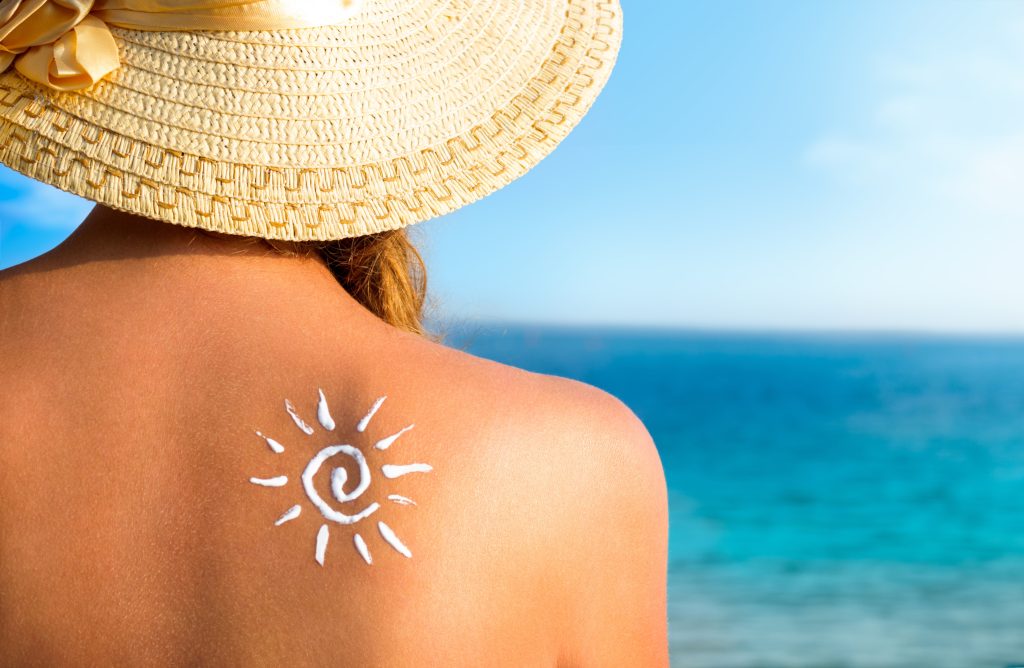 Skin cancer is the most common type of cancer in the country, with over 5 million cases detected each year*. Thankfully, skin cancer is one of the most curable forms of cancer, especially when detected early. This May, during Skin Cancer Awareness Month, we are sharing information about the risks associated with prolonged, unprotected sun exposure, and urging the public to examine their skin for any warning signs of skin cancer. Although it should always be a top concern to protect ourselves from the sun, Skin Cancer Awareness Month gives us a chance to emphasize the significance of early detection and prevention. Through this effort, we can save lives and improve the health of skin everywhere.
No matter your age, gender, or ethnicity, you are at risk of developing skin cancer. In fact, by the age of 70, one in five Americans will develop skin cancer. This year alone, 186,680 new occurrences of melanoma are expected to be diagnosed in the United States*. This means we have to be vigilant about looking for any new changes on our skin, practicing proper sun safety measures, performing skin exams, and visiting a dermatologist annually.
Top Five Tips for Sun Safety & Skin Cancer Prevention
Seek Shade
Try to stay in shady areas, especially between the hours of 10 a.m. and 4 p.m., as the sun's UV rays are the strongest then. It's also important to note that even when it's cloudy or overcast outside, up to 80 percent of the sun's UV radiation can still damage your skin*. So, seeking shade should be a top priority, no matter what the weather is like.
Use a Broad-spectrum Sunscreen
Before heading outside, apply one ounce of a broad-spectrum, water-resistant sunscreen with an SPF of 30 or higher all over your body, and make sure to reapply it to any exposed skin at least every two hours, particularly after sweating or swimming. Sunscreen should be worn by infants 6 months and older. Remember, the goal is to protect your skin all day and not get sunburned.
Avoid Tanning Beds
After using an indoor tanning bed just once before the age of 35, you are 75% more likely to develop melanoma*. Tanning is not only bad for the health of your skin, but also downright dangerous.
Wear Protective Apparel
When outdoors, consider wearing the following:
Long-sleeved, lightweight shirt and long pants with built-in UPF protection
Hat with a wide brim
Sunglasses that block UVA and UVB rays
Chapstick with an SPF of 30 or higher
Layering broad-spectrum sunscreen with an SPF of 30 or higher with protective clothing will greatly decrease your chances of exposure to harmful UV rays.
Perform a Self-Skin Exam & Visit a Dermatologist
Florida Dermatology and Skin Cancer Centers (FLDSCC) recommends that you regularly (at least once per month) perform a self-exam by checking yourself in the mirror and looking for any new, unusual, or changing areas, and reporting those to your dermatologist right away. An annual skin exam can also help identify suspicious growths, moles, and other dermatologic changes. Areas of the skin that are exposed to the sun are more prone to develop moles or certain growths, and because of this, it's especially important to have an experienced dermatologist or licensed medical professional conduct a yearly body analysis to check all areas of your body, including your scalp, neck, and back.
FLDSCC, along with The American Academy of Dermatology recommends conducting annual skin exams to look for the ABCDE's of skin cancer:
Asymmetrical in size
Borders are irregular or jagged
Color is not the same all over, and includes areas of blue, brown, black, or red
Diameter is larger than the size of a pencil eraser (6 mm)
Evolving in size, shape, or color
The Lesson to be Learned?
By following all of the guidelines mentioned above, you can be sure that you are taking an active approach to shielding your skin from the sun's damaging UV rays.
The most fundamental safeguards against skin cancer development are early identification and prevention. Your future will be healthier if the actions you take today are proactive. You can be your biggest advocate!
We hope you will take a few moments this month to give thought to the health of your skin and join us in recognizing Skin Cancer Awareness Month in May!
* Skin Cancer Foundation Facts and Figures 2023.
Contact FLDSCC for All Your Skin Care Needs
Florida Dermatology and Skin Cancer Centers provides a full spectrum of dermatology and skin care services, and its team of physicians, APRNs, and PAs are experts in diagnosing and treating skin cancers with the latest technological options. Medical Director, Dr. K. Wade Foster, is fellowship-trained in Mohs surgery, the most effective technique for most types of skin cancers, with minimal scarring or risk.
For more information about services that Florida Dermatology and Skin Cancer Centers provides, or to make an appointment for a skin exam, visit www.fldscc.com or contact us at (855) FLD-SKIN.