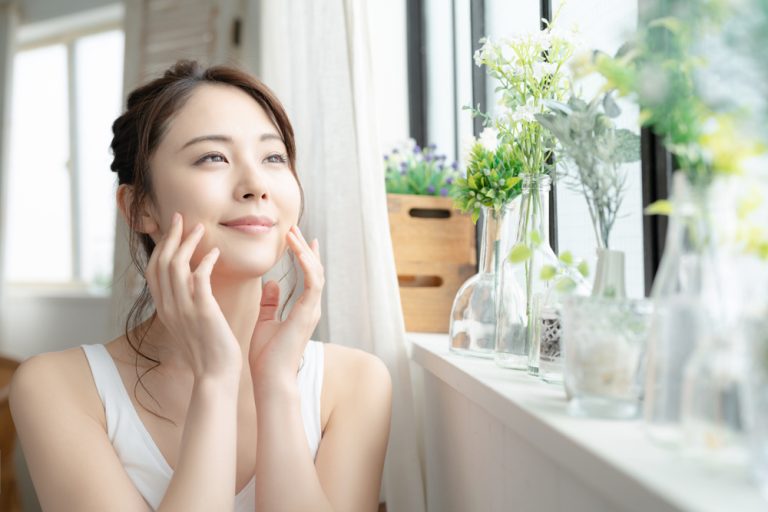 Collagen is the most prevalent protein found in your body. It is the building block for just about every part of your anatomy – from skin, hair, and nails, to muscles, bones, and ligaments; collagen is everywhere. There are multiple things that can affect collagen production, including our age. As we grow older, we produce less collagen. Generally speaking, after the age of 60, the collagen we do make is not as high in quality, and it breaks down much quicker than prior to this point. There are certain things we can do as we become older and wiser, and that includes nurturing our bodies' collagen production.
Collagen delivers many benefits to the human body. Especially when it comes to the skin, having the right amount of collagen can make a huge difference in appearance. If you start to notice more fine lines and wrinkles, crepey and dry skin, and less elasticity or sagging, then your skin may be telling you its collagen levels are diminishing. 
You may also notice your collagen levels aren't optimal if you observe any of the following:  
Muscles that are weak
Circulatory issues
Stiff joints that cause pain and loss of mobility
GI tract and digestive issues like ulcers
Brittle nails
Thinning hair
Although age is the primary reason collagen production begins to slow down, practicing bad habits can also lead to a premature deficiency in collagen. Smoking and overexposure to UV light can decrease your collagen at any age. By avoiding smoking and protecting your skin from the damaging effects of the sun, you can improve the chances of keeping your skin healthy.
Since collagen is made by combining essential amino acids, if you also have a poor diet that is high in processed and sugary foods, you are likely not getting enough of this protein. Eating a diet that is rich in nutritious protein- and vitamin-rich foods can help increase your natural levels of collagen.
Examples of these foods/drinks include:
Free-range chicken
Organic bone broth
Sardines
Berries and citrus fruits
Broccoli and other greens
Gelatin
Nuts
Shellfish
When improving your lifestyle alone isn't enough, you can find collagen supplements and peptides in your local supermarket. These may consist of powders, capsules, or creams.
If you've "tried it all" and are still not satisfied from the loss of collagen in your skin, non-invasive and non-surgical aesthetic treatment options like Botox® Cosmetic or JUVÉDERM® can be good temporary solutions to gently lift, restore, create volume, or soften fine lines and wrinkles.  
At Florida Dermatology and Skin Cancer Centers, our goal is to keep your skin strong and well. The best way to assess your skin and determine whether or not you are experiencing a loss in collagen, is to visit us for a free comprehensive skin exam. We have many therapeutic options available.
Another great upside to having a skin exam is that your provider will look for the ABCDE's of skin cancer, give you tips and resources on how to identify skin cancer, and discuss when and how to seek care. Remember, it's very important to have an experienced dermatologist or licensed medical professional conduct a yearly body analysis to check all areas of your body, including your scalp, neck, and back.
Contact FLDSCC for All Your Skin Care Needs
Florida Dermatology and Skin Cancer Centers provides a full spectrum of dermatology and skin care services, and its team of physicians, APRNs, and PAs are experts in diagnosing and treating skin cancers with the latest technological options. Medical Director, Dr. K. Wade Foster, is fellowship-trained in Mohs surgery, the most effective technique for most types of skin cancers, with minimal scarring or risk.
For more information about services that Florida Dermatology and Skin Cancer Centers provides, or to make an appointment for a skin exam, visit www.fldscc.com or contact us at (855) FLD-SKIN.